Here's What In Zip Code 63111
More 63111 Zip Code Information
Photo Gallery for 63111 - Click Thumbnails Below
Real Estate For Sale in 63111 Zip Code
6321 Vermont Avenue
$49,000
Beds:
4
Baths:
2
Remarks: Unique Opportunity To Own A 2900+ Square Foot Historic Home In The Holly Hills Area. Great Opportunity For An...
8201 Minnesota Avenue
$1,800,000
Beds:
0
Remarks: This Historic Building Has Been Completely Renovated And Has Been Leased And Used As An Accredited School By T...
8614 South Broadway
$1,250,000
Beds:
0
Remarks: 26,000 Sq Ft Office Warehouse Completely Updated With A New Addition In 2004. 16,000 Sq Ft Of Warehouse Space...
8701 South Broadway
$875,000
Beds:
0
Remarks: Commercial Property, Building And Land For Sale Only. Presently Used As Car Sales Lot, Body Shop, Mechanic Sh...
4510 South Broadway Avenue
$750,000
Beds:
0
Remarks: For Sale. 4510 S. Broadway A.k.a. 2720 Dakota St. 63111. 8,000 Sf Steal Framed Metal Warehouse Building With...
Disclaimer: The information herein is believed to be accurate and timely, but no warranty whatsoever, whether expressed or implied, is given. Information from third parties is deemed reliable but not verified and should be independently verified. MORE, REALTORS does not display the entire IDX database of Mid America Regional Information Systems, Inc. (MARIS MLS) on this website.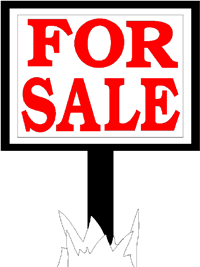 Featured Properties For Sale